Every girl deserves a HALO vol.2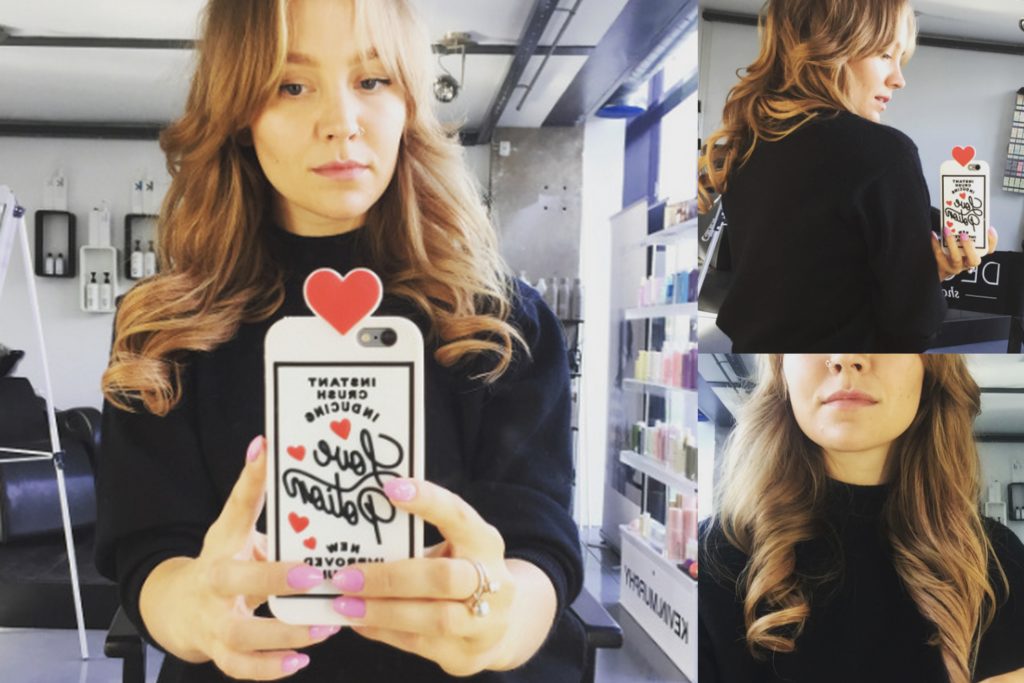 Recently a wonderful singer Johanna visited our showroom. She wanted to add to her hair the lenght and volume. There is no doubt that the singer's life goes far beyond the scene where she needs to have an eye-catching look and so the hair does. Thanks to Halo Hair Extensions we added volume and length to Johanna's hair. Beautiful and voluminous result, as expected!
Halo is amazing in quality and the simplest and quickest extensions to apply! Check out our YouTube channel to discover more tips and ways to wear Halo Hair Extensions.
We've made beautiful curls to Johanna. Using some signature Balmain Hair Couture products: 
Argan Elixir
&
Leave-in Conditioner
. This combinations gives not only thermal protection, but also moisturizes, smoothes damaged hair and ustrous-looking shine. Curls are made with Balmain Hair Couture Professional
Ceramic Curling Iron
 32 mm.
Johanna liked her new look!