Vita Liberata Body Blur – Anne & Stiil Beauty Favorite 2017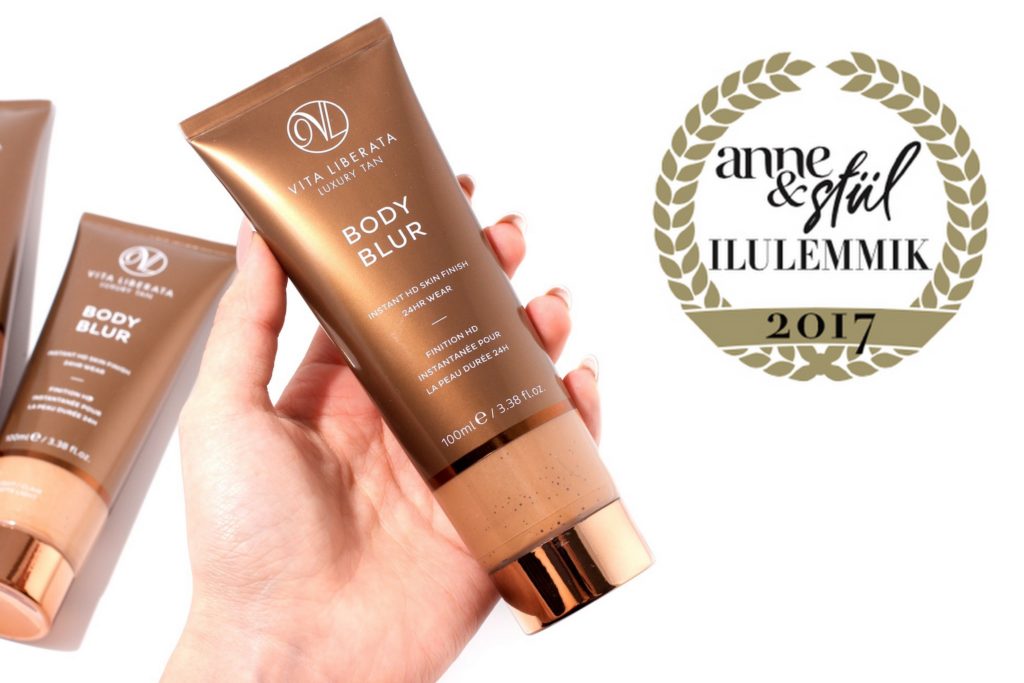 We are pleased to inform you that one of the most popular products of Vita Liberata Body Blur Instand HD Skin Finish has been awarded the prestigious award "ILULEMMIK 2017" (Beauty Favorite) by Estonian "Anne & Stiil" magazine.
Body Blur is a skin finishing product that gives photo-ready finish. Body Blur Instant HD Skin Finish is a wash off skin finishing body makeup that perfects skin, gives a natural looking tint for the body, and reflects light for a photo-ready finish. This instant self tanning lotion is great for softening the appearance of veins and small scars for a flawless skin finish.
Now you can purchase luxurious Vita Liberata "Luxury Tan Kit" gift sets that include Fabulous Tinted Lotion (Dark or Medium), Body Blur HD Skin Finish and Lux tanning mitt.